Local Events and Opportunities

Community activities and events are listed below. All items listed have been approved by the district office for posting. In most cases, paper copies of these postings can be found in the designated school building's office. By clicking on the headings below, more information regarding the events can be viewed.

---
City of East Lansing Special Meetings Scheduled to be Held Electronically This Week (4-5-2021)
The majority of the City of East Lansing's regularly scheduled, in-person public meetings are currently either being canceled or converted to electronic meetings due to the COVID-19 crisis.
Currently, there are five electronic meetings scheduled to take place this week:
East Lansing Art Selection Panel
Monday, April 5 at 2 p.m.

East Lansing Downtown Management Board
Tuesday, April 6 at 2 p.m.

East Lansing Human Rights Commission
Tuesday, April 6 at 7 p.m.

East Lansing Zoning Board of Appeals*
Wednesday, April 7 at 7 p.m.
*A public hearing will take place during this meeting.
These meetings will be held electronically pursuant to the Open Meetings Act, Act 267 of 1976, and the capacity restrictions and social distancing requirements set forth in the Michigan Department of Health and Human Services Director's Emergency Orders. The public meeting notices, which include details on how to view the meetings and participate in public comment during the meetings, and agendas may be added to the City's Electronic Meetings webpage, www.cityofeastlansing.com/electronicmeetings, or amended up to 18 hours prior to the meeting. The webpage will continue to be updated as new, electronic meetings are scheduled and public meeting notices are finalized
East Lansing DDA Launches "Show Us Your Pot of Gold in EL" TikTok Challenge
East Lansing Downtown Underground Market Canceled this Weekend
Due to a rise in COVID-19 cases in the area and out of an abundance of caution, the decision has been made to cancel the East Lansing Downtown Underground Market scheduled to take place this Sunday, April 11 as a part of the "Daytime. Nighttime. Anytime. Place Project" (Place Project).
More information can be found in the PDF below.



East Lansing Downtown Underground Market Canceled this Weekend
ELPRA Youth Baseball

Emphasis is placed on instruction, participation, sportsmanship and FUN!Spring training begins the week of Monday, May 3 for all leagues.Games begin in late May.

Youth Baseball Brochure and Registration Form
East Lansing Educational Foundation Events
---
East Lansing Educational Foundation Membership & Donation Opportunities

EAST LANSING EDUCATIONAL FOUNDATION
501 Burcham Drive♦ East Lansing, MI 48823
www.elef.us


Dear Valued Supporter of the East Lansing Public Schools,

As the East Lansing Educational Foundation Board Members meet and explore how to navigate a world where we live with COVID-19 in our midst, we continue to focus on our goal of supporting the needs of ELPS students and teachers. This is only possible through the generous financial gifts from our community. We are currently working with ELPS administrators as they carefully consider how to best educate students while also addressing the health and social wellness of all our students.

It is clear to us there are two main areas where the support of the East Lansing Educational Foundation and its donors can be of greatest help; (1) enhancing the technology infrastructure to ensure that all students have the necessary equipment to learn remotely, and (2) supporting our teachers and administrators as education evolves to include best practices for remote learning and equity for all students.

In these critical times, the ELEF has set a goal of raising $30,000 this summer, what we would have typically raised during our annual Awards Dinner event. Your donation will allow the swift adaptation of new education models, directly supporting ELPS students and teachers for the changing technology and equitable approaches that will be required to continue the excellent standards to which we are accustomed.

As many of you are aware, COVID-19 has had a devastating impact on people across the globe, including locally in East Lansing. The illness and resulting deaths of loved ones has changed families forever. Unfortunately, that is not where the impact ends. The East Lansing school district depends on the State of Michigan to fund its operational needs. Due to COVID-19 and the resulting economic challenges, it may be necessary to make reductions to the overall school district budget.

Possible budget reductions will have an impact on all students; however, those from traditionally minoritized families (e.g., socioeconomic, racial, ethnic, differently abled) will be disproportionally affected by these reductions. This is where your help is needed. Now more than ever, the ELEF is committed to stepping forward to support educational equity for our schools and our students. We need your financial support to help ensure this happens. The ELEF depends on donations from the East Lansing public school community for its support. Please consider matching or exceeding your previous donations to the ELEF for these important changes. We graciously welcome all new donors!

Despite the challenges in our world at this moment we remain hopeful because of the students in our district, the dedication of the teachers in our district, and the support from parents, graduates, businesses, and community members. With your generous donation, we will continue the important work of the East Lansing Educational Foundation in supporting excellence in education for all our students.

Thank you in advance for your generosity. We look forward to being able to say thank you in person soon.

Sincerely,
Kwafo

Adarkwa
President 2019-20
Jeff Powers
President 2020-21



On behalf of the East Lansing Educational Foundation Board of Directors
Community Language School Summer 2021 Online Classes
Our online programs are designed to provide a fun, virtual learning environment
which will introduce learners to different languages and cultures with a focus on
developing oral communication skills. Our live classes (via Zoom), taught by
qualified teachers, will meet once a week in each session.

Community Language School Summer 2021 Online Classes
East Lansing Softball Registration Open for the 2021 Season
Registration is now open for the 2021 season for girls of all ages to play fast pitch softball this summer! We'll begin forming teams in mid-April and starting practices in early May. Games start in early June and go through mid-July. Normal season games are played during the week which is a nice benefit during the summer months. Experienced players and beginners are welcome. Please share with any interested parents and players! If any parents are interested in coaching, all are welcome!!

The registration deadline is Friday April 12.

Register online at https://forms.gle/3ny7C1fNFGdkforx5

If you have any questions, please email eastlansingsoftball@gmail.com

Play Ball!
EveryoneOn
EveryoneOn is a national nonprofit working to eliminate the digital divide by making high-speed, low-cost Internet service and computers, and free digital literacy courses accessible to all unconnected Americans. Through partnerships with local Internet service providers, EveryoneOn is able to offer free or $9.95 home Internet service in 48 states and the District of Columbia. We work with device refurbishers, so individuals and their families can purchase discounted devices, including $150 tablets and $199 laptops.
Michigan Department of Health and Human Services: Power Up by Getting Caught Up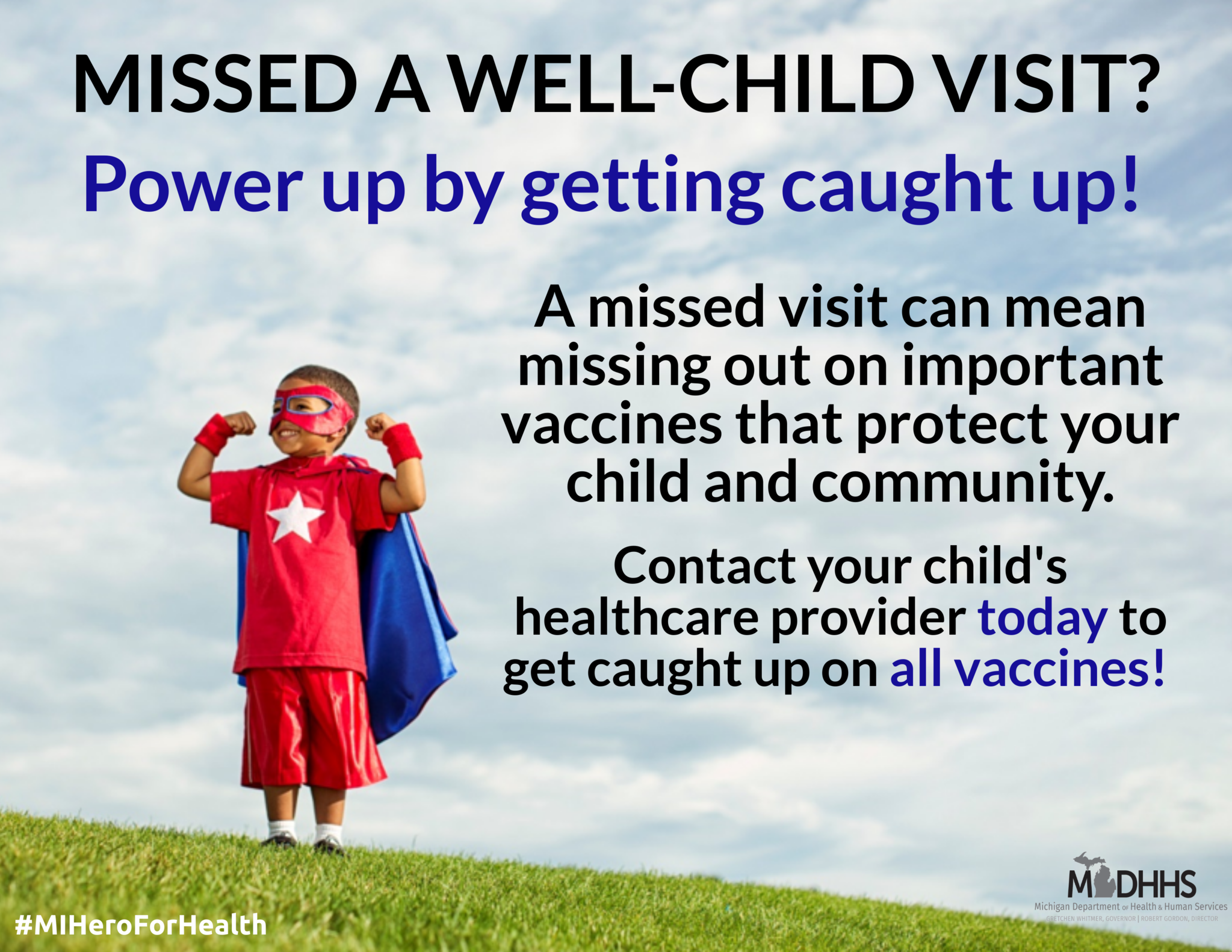 National Association of Negro Business and Professional Women's Clubs, Inc. Scholarship Opportunity