Local Events and Opportunities

Community activities and events are listed below. All items listed have been approved by the district office for posting. In most cases, paper copies of these postings can be found in the designated school building's office. By clicking on the headings below, more information regarding the events can be viewed.

---
59th Annual East Lansing Art Festival to Take Place May 21-22 in Downtown East Lansing
The 59th Annual East Lansing Art Festival (ELAF) will bring 174 artists and thousands of visitors to downtown East Lansing on the weekend of May 21-22, 2022. The festival will take place from 10 a.m.-6 p.m. on Saturday, May 21 and 10 a.m.-5 p.m. on Sunday, May 22.
The event will take place on M.A.C. Avenue, from Grand River Avenue to Albert Avenue, and Albert Avenue, from the entrance/exit to the Albert Avenue Garage (the garage will remain accessible to eastbound Albert Avenue traffic) to Bailey Street. The festival site will also include Ann Street Plaza, Fountain Square and the Albert EL Fresco pedestrian space. View the Festival Site Plan (PDF).
Art
Juried fine art and craft exhibitors from across the United States will make their way to East Lansing to showcase and sell various types of artwork during the festival. Visitors will find a variety of art mediums at the festival, including everything from non-functional and functional ceramics to paintings, mixed media, fiber art, digital art, wood, metal, photography, glass, jewelry, printmaking, photography, sculpture and metal art. A list of exhibiting artists can be viewed at http://www.elartfest.com/artists.
Music & Performances
In addition to the art, the Jackson® Main Stage will feature live music and performances in Ann Street Plaza (corner of Albert and M.A.C. avenues) throughout the weekend. Saturday performances will include Eugene Clark, the Greater Lansing Academy of Dance, Amy Petty, Ammy Amorette and the Eagle Spirit Dancers. Sunday performances will include Flames N Dames, Cross-Eyed Strangers, C-Mighty-Risky Music Group, Joe Reilly and the Community Gardeners with the All Nations Dancers and Angela Davis. Visit
http://www.elartfest.com/schedules to view the ELAF live music and performance schedule.
Artist Demonstration Area
The Artist Demonstration Area will also be returning to this year's festival and will be located outside of the East Lansing Marriott in Fountain Square (corner of Albert and M.A.C. avenues). Festival goers are encouraged to stop by for several hands-on arts activities offered by GL Reality Labs, Community Dark Room, the East Lansing High School Art Department, the East Lansing Public Library, the Greater Lansing Pottery Guild and the East Lansing Ceramics Group. The Artist Demonstration Area schedule can be viewed at http://www.elartfest.com/schedules.
NEW – Floral Installation by Sparrow Bloom Co.
New this year, there will be a larger-than-life floral installation by Sparrow Bloom Co. located near the intersection of Albert Avenue and Division Street. Festival goers are encouraged to take selfies with the installation!
Festival Food
For those who work up an appetite, there will be a variety of unique onsite food vendors in the Bailey Street Parking Lot, 139 Bailey St. The 2022 ELAF food vendors include Genovese Concessions, Fire & Rice, The Smoke 'N Pig BBQ, Melting Moments, Tantay: Peruvian Cuisine, Frick'n Good Cookies, Melted Cheese Grill, The Nut House and Picnic Food Truck. Community members can also find plenty of great dining options at the local businesses in downtown East Lansing.
Get Involved
The ELAF is a free-to-the-public event that relies on the support of local sponsors and community donations. Community members can donate online at http://www.elartfest.com/sponsorsnew. Community volunteers are also vital to the success of the festival each year. Community members interested in volunteering at the 59th Annual ELAF can sign up at http://www.elartfest.com/volunteersnew.
Visit www.elartfest.com for additional information about the festival. Information on festival street closures and how to get to the festival will be provided in a press release closer to the date of the event.
The 59th Annual East Lansing Art Festival is supported by grants from the East Lansing Arts Commission and the Michigan Arts and Cultural Council. The ELAF's Pinnacle Sponsor is Jackson®. The ELAF's Premier Sponsor is Desk Drawer Fund – A Foundation Supporting the MSUFCU and OU Credit Union Communities.

Event Details
East Lansing Family Aquatic Center is now hiring lifeguards, slide operators and customer service assistants!
Pay: $13.50/hour for lifeguards; $12/hour for slide operators and customer service assistants
Must be 16 years of age or older
Trainings offered in May 2022
Must be available to work a minimum of 25 hours per week
Able to work various shifts 7 days a week (including weekends/holidays)
Ability to work and communicate positively with all ages
The City of East Lansing is committed to cultivating and maintaining a diverse, inclusive and equitable workforce and culture that is reflective of the communities we serve.
Community, Media Invited to Memorial Day Wreath-Laying Ceremony on Thursday, May 26
In honor of Memorial Day, community members and members of the media are invited to attend a wreath-laying ceremony at East Lansing's Medal of Honor Memorial and Veterans Monument on Thursday, May 26 at 10:30 a.m.

The City of East Lansing and the Lansing-based 1st Battalion, 24th Marines will be laying wreaths to honor all of the brave men and women who have served in the United States Armed Forces, including U.S. Marine Corps Reserve 2nd Lt. Sherrod E. Skinner, Jr. 2nd Lt. Skinner was an East Lansing war hero who received the Medal of Honor posthumously for bravery exhibited during the Korean War.
East Lansing's Medal of Honor Memorial and Veterans Monument are located on the main entry grounds of the East Lansing Hannah Community Center, 819 Abbot Road. Additional information about both the monument and memorial can be found here: https://www.cityofeastlansing.com/846/Medal-of-Honor-Memorial-Veterans-Monumen

Event Details
East Lansing Educational Foundation Events
---
East Lansing Educational Foundation Membership & Donation Opportunities

EAST LANSING EDUCATIONAL FOUNDATION
501 Burcham Drive♦ East Lansing, MI 48823
www.elef.us


Dear Valued Supporter of the East Lansing Public Schools,

As the East Lansing Educational Foundation Board Members meet and explore how to navigate a world where we live with COVID-19 in our midst, we continue to focus on our goal of supporting the needs of ELPS students and teachers. This is only possible through the generous financial gifts from our community. We are currently working with ELPS administrators as they carefully consider how to best educate students while also addressing the health and social wellness of all our students.

It is clear to us there are two main areas where the support of the East Lansing Educational Foundation and its donors can be of greatest help; (1) enhancing the technology infrastructure to ensure that all students have the necessary equipment to learn remotely, and (2) supporting our teachers and administrators as education evolves to include best practices for remote learning and equity for all students.

In these critical times, the ELEF has set a goal of raising $30,000 this summer, what we would have typically raised during our annual Awards Dinner event. Your donation will allow the swift adaptation of new education models, directly supporting ELPS students and teachers for the changing technology and equitable approaches that will be required to continue the excellent standards to which we are accustomed.

As many of you are aware, COVID-19 has had a devastating impact on people across the globe, including locally in East Lansing. The illness and resulting deaths of loved ones has changed families forever. Unfortunately, that is not where the impact ends. The East Lansing school district depends on the State of Michigan to fund its operational needs. Due to COVID-19 and the resulting economic challenges, it may be necessary to make reductions to the overall school district budget.

Possible budget reductions will have an impact on all students; however, those from traditionally minoritized families (e.g., socioeconomic, racial, ethnic, differently abled) will be disproportionally affected by these reductions. This is where your help is needed. Now more than ever, the ELEF is committed to stepping forward to support educational equity for our schools and our students. We need your financial support to help ensure this happens. The ELEF depends on donations from the East Lansing public school community for its support. Please consider matching or exceeding your previous donations to the ELEF for these important changes. We graciously welcome all new donors!

Despite the challenges in our world at this moment we remain hopeful because of the students in our district, the dedication of the teachers in our district, and the support from parents, graduates, businesses, and community members. With your generous donation, we will continue the important work of the East Lansing Educational Foundation in supporting excellence in education for all our students.

Thank you in advance for your generosity. We look forward to being able to say thank you in person soon.

Sincerely,
Kwafo

Adarkwa
President 2019-20
Jeff Powers
President 2020-21



On behalf of the East Lansing Educational Foundation Board of Directors
EveryoneOn is a national nonprofit working to eliminate the digital divide by making high-speed, low-cost Internet service and computers, and free digital literacy courses accessible to all unconnected Americans. Through partnerships with local Internet service providers, EveryoneOn is able to offer free or $9.95 home Internet service in 48 states and the District of Columbia. We work with device refurbishers, so individuals and their families can purchase discounted devices, including $150 tablets and $199 laptops.
Michigan Department of Health and Human Services: Power Up by Getting Caught Up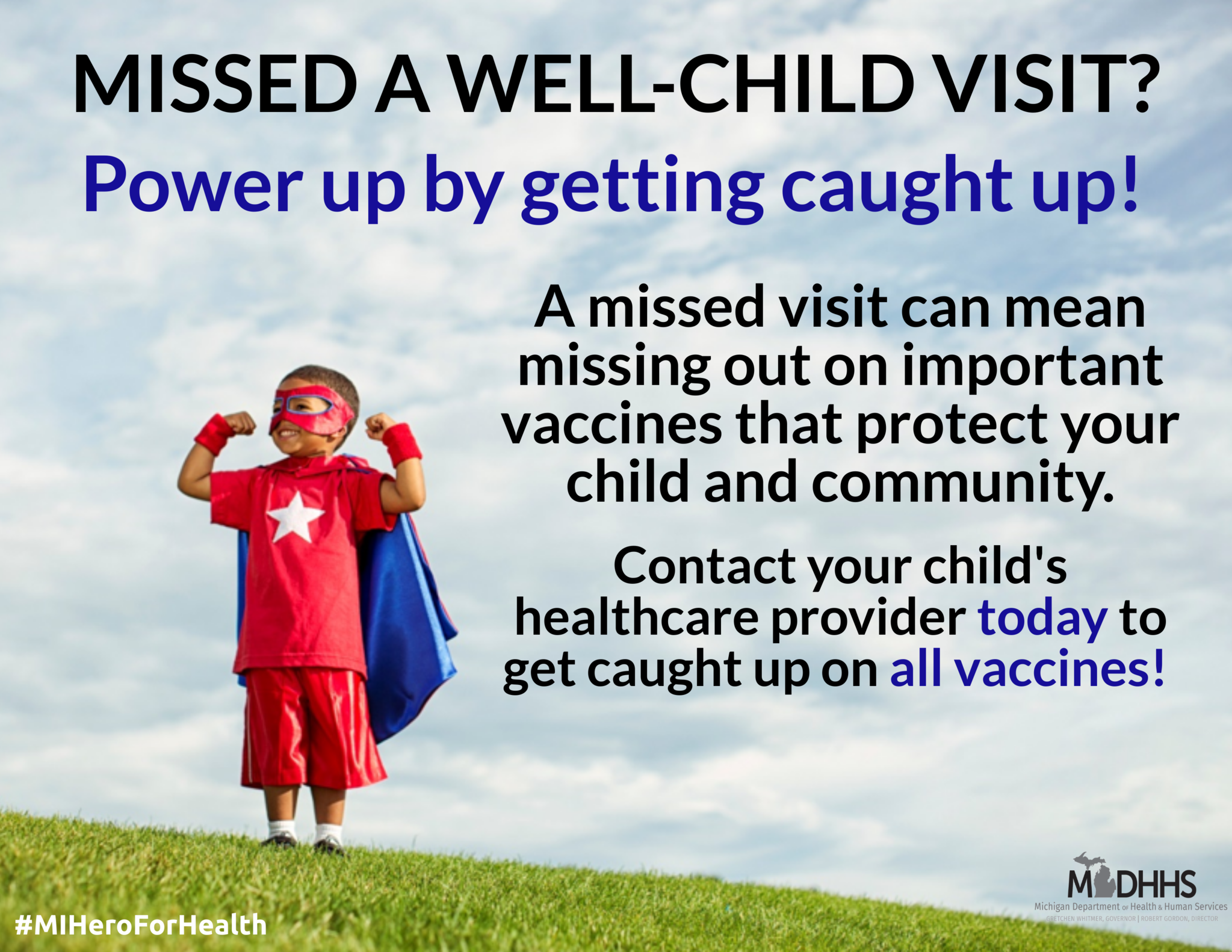 Michigan State University CHM/Department of Pediatrics and Human Development 6th Annual MSU Autism/Neurodevelopmental Disabilities Family-Professional Conference
"More than Autism"
Panel discussions between
families and professionals
Conference is FREE to attendees
July 28, 2022
In Person Conference - James B. Henry Center, East Lansing
9:00 a.m. - 4:00 p.m.

Event Flier