East Lansing High School Theater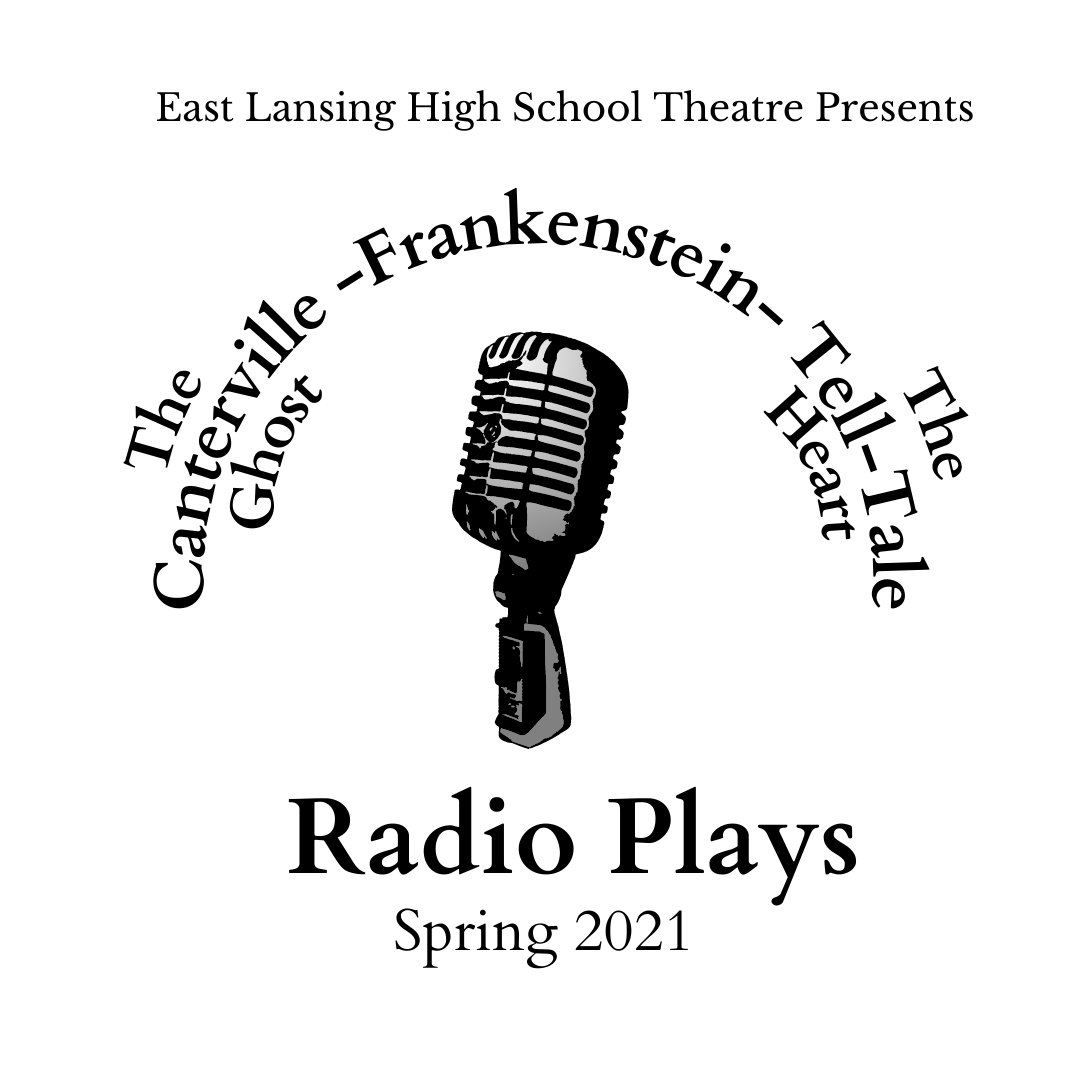 For 100 years, radio shows have brought global audiences together and allowed actors to demonstrate their vocal talents. ELHS theater is continuing this tradition, bringing 3 Radio Plays to life on stage: "The Canterville Ghost," by Oscar Wilde, "The Tell-tale Heart" by Edgar Allan Poe, and "Frankenstein" by Mary Shelley - along with live sound effects. Actors will be socially distanced and masked on stage, bringing the stories to life with their expressive voices...and your imaginations. Theater technicians have had the opportunity to build and light a mid-20th Century recording studio, put together period costumes, and create sound effects through the "Foley" technique.
For a peek at our cast and crew headshots and biographies, click here!
ELHS Theater hopes you enjoy our spooky, socially distanced stories!