East Lansing High School Theater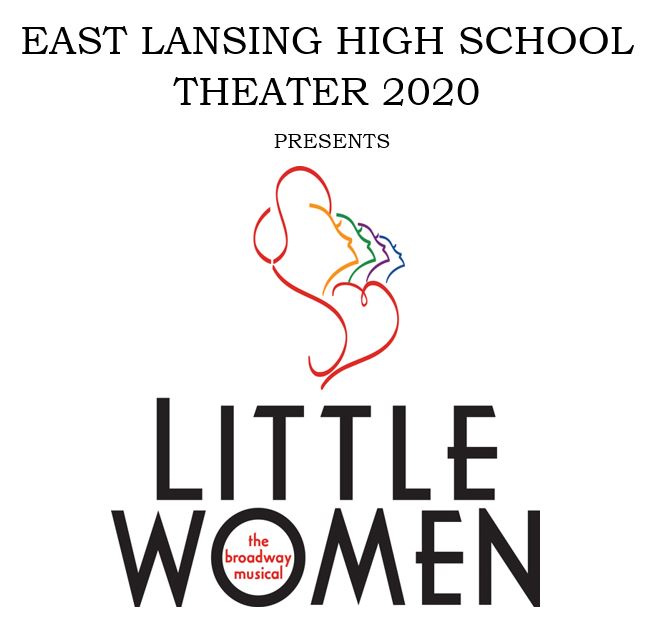 Based on Louisa May Alcott's classic 1868 semi-autobiographical novel, it focuses on the four March sisters— traditional Meg, wild, aspiring writer Jo, timid Beth and romantic Amy,— and their beloved Marmee, at home in Concord, Massachusetts while their father is away serving as a Union Army chaplain during the Civil War. Little Women embodies the complete theatrical experience, with a night filled with laughter, tears and a lifting of the spirit.

All shows are $10 at the door with the exception of Thursday, March 26, which is $5. Cash or check only!

We hope to see you there!
Show dates and times:
Friday, March 20 - 7:00pm
Saturday, March 21 - 7:00pm
Sunday, March 22 – 2:00pm
Thursday, March 26 – 7:00pm
Friday, March 27 – 7:00pm
Saturday, March 28 – 7:00pm
Sunday, March 29 – 2:00pm