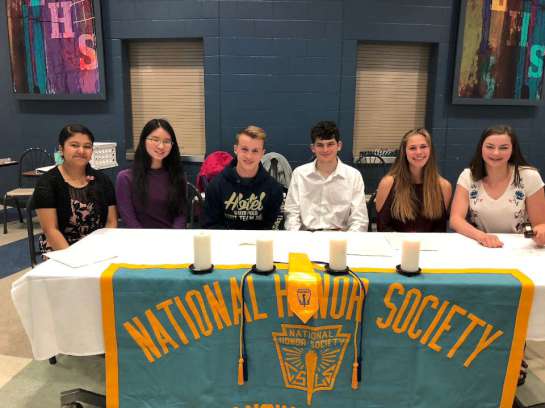 From left to right: From left to right: Bandana Rawal, Shiangyi Lin, Aidan Dettwiler, Ben Rose, Chloe Watters, and Mara Logan
2018-19 Executive Board Positions:
Mara Logan, President.
Chloe Watters, Vice President
Benjamin Rose, Parliamentarian
Shiangyi Lin, Historian
Bandana Rawal, Secretary
Aidan Dettwiler, Treasurer
Teacher Advisor: Sheri Seyka sheri.seyka@elps.us
Meeting Dates 2018-19
September 10
October 8
October 29
December 10
January 7
February 11
March 11
April 15
May 6
Reminder, ELHS NHS uses the Google Classroom platform to communicate with members. Please register for the classroom so you can read up to date announcements and volunteer opportunities.