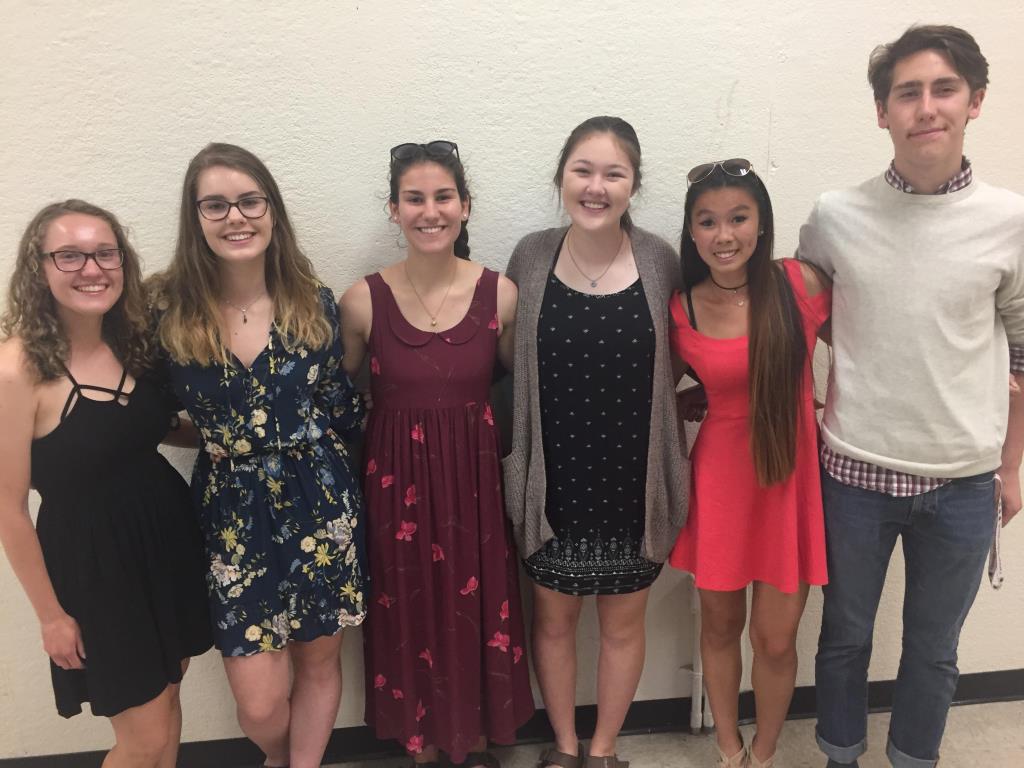 From left to right: Brynne Wisner, Claire Kopachik, Emma DeRogatis-Frilingos, Hannah Albee, Kelsey Mongoven,Elijah Sheridan
2017-18 Executive Board Positions:
Hannah Albee, President
Brynne Wisner, Vice President
Emma DeRogatis-Frilingos, Secretary
Elijah Sheridan, Treasurer
Claire Kopachik, Historian
Kelsey Mongoven, Parliamentarian
Teacher Advisor: Sheri Seyka sheri.seyka@elps.us
Meeting Dates 2017-18
October 9th
November 13th
December 11th
January 8th
February 12th
March 12th
April 9th
May 21st
How to Submit Hours
-Go to lognhshours
- Fill out the form.
-Submit ALL hours, including those received from NHS events.
Reminder, ELHS NHS uses the Google Classroom platform to communicate with members. Please register for the classroom so you can read up to date announcements and volunteer opportunities.